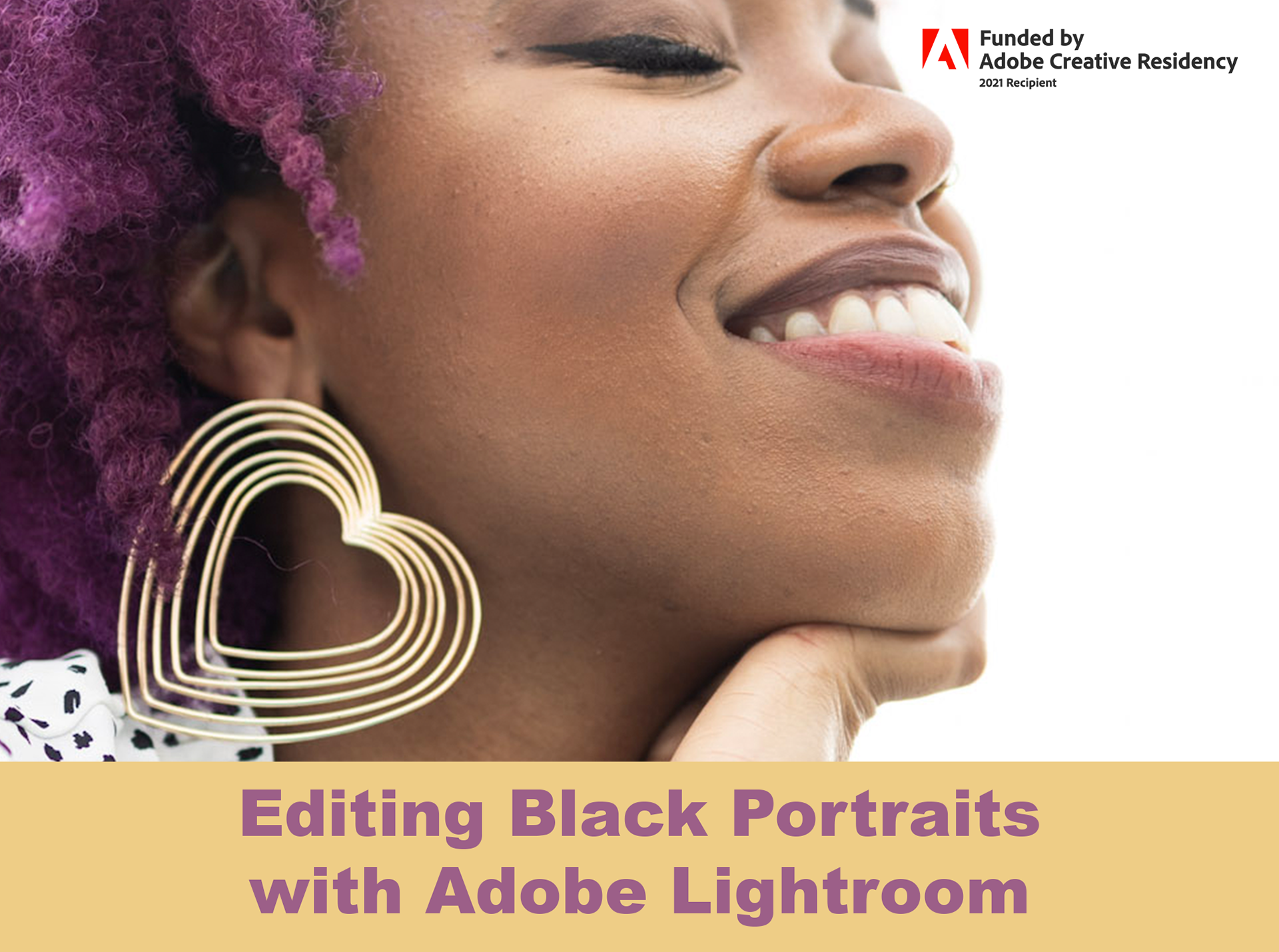 I was commissioned by Adobe through its Creative Residency Community Fund to create 10 Lightroom Discover files showing how I edit portraits of Black people.
Lightroom Discover
allows you to view how a photo was processed, step-by-step, and the really cool thing is that you can save it as a preset to apply to your own work. It's an incredible way to learn how to be intentional with editing and to expedite your process.
I enjoy photographing candid and lighthearted moments of people, so when I'm editing, I tend to focus on emphasizing color, highlighting expressions, and infusing warmth to match that energy.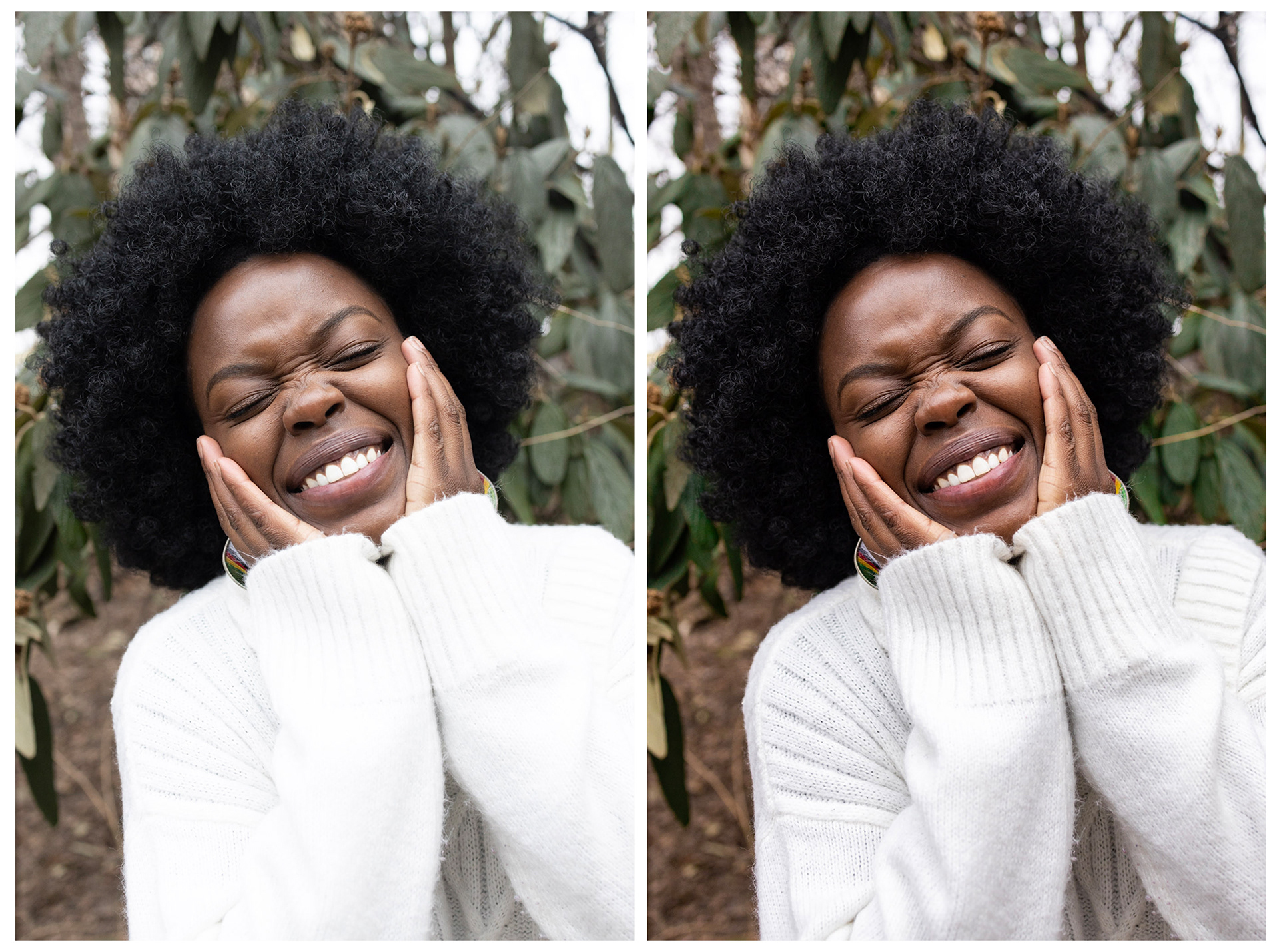 Although this portrait of Nelo was pretty good straight out of the camera...

I felt like the temperature didn't quite do it justice, and some of the details were washed out, as it was photographed on a cool, overcast evening. I focused on adding in some warmth and creating more of a distinction between Nelo and the background. (Tip: Editing doesn't have to be drastic to make a significant difference).